Cleanergy!: 15kVa / 20.5kWh
The hybrid generator of Genpower
Cleanergy! hybrid is  Genpower's anwser to the demand for economical and environmentally friendly solutions for temporary power supplies.
Responsible use of energy and simultaneous costs effective?
That's possible with Genpower's latest product: Genpower Cleanergy! Hybrid.
With the Cleanergy connected the power supplied comes from a battery pack and only when the battery pack is running low, or when there is a short-term peak, the generator is switched on.
The Cleanergy! can be combined with power generators with a full range of capacities.The Cleanergy!, easy and safe to connect and usable on practically any location.
Up to 80%  fuel saving (*)
Thanks to the energy-saving technology of the Cleanergy! Hybrid uses up to 80% less fuel for the same amount of power. This also means that there is 80% less emission (including CO²).
Curious how the Cleanergy! hybrid can be used for your project? Contact the specialists of Genpower specialists or call directly 0184-601990.
NST thinks in energy solutions
The Cleanergy hybrid concept was developed by NST on behalf of Genpower
NST has done the engineering, delivery and commissioning of the electrical storage and power conversion.
We also monitor the Cleanergy online.
Cleanergy is one of the projects of NST.
Would you like to know what NST can do for you in the areas of:
Hybrid, Solar, UPS, Off-grid, Mobile Energy solutions?
Feel free to contact us so we can have a look where there is energy to safe for your business.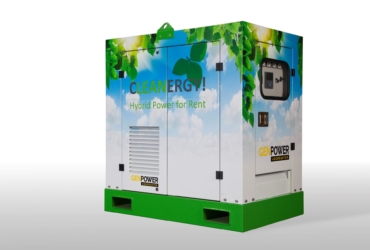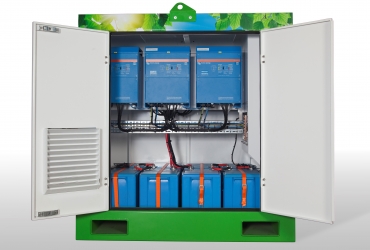 NST is the first Victron Energy main distributor worldwide
(*) Measured when using the Cleanergy in a period of 1 week